Join 28,913,672 other listings already working with Booking.com!
How can we help?
Search by topic or ask a question, or click one of the options below.
View more topics
Booking.com
for professionals
Everything you need to grow your business
Want to create a new listing?
Already started a registration?
By continuing, you agree to let Booking.com email you regarding your property registration.
Here's how we're helping our professional partners
Guests from around the world
…use our website to book their travel accommodation, giving your properties a global reach
Register more than one property at a time
…and make changes to as many as you like – all in a couple of clicks
Your business, your way
…with complete control over your cancellation policies, availability, and number of properties you list
24/7 support via email or phone
…from teams in 70 offices across 198 countries, so you're never far from someone who knows your market
Manage your properties your way
Manage your properties directly on Booking.com
If you want to manage your properties directly on Booking.com, you can access our extranet from wherever you are, using either our mobile Pulse app or desktop extranet.
Manage your properties using a channel manager or property management system
If you want to manage your rates, availability, and reservations directly through a channel manager, we have the systems in place to help you quickly connect it.
Your peace of mind is our top priority
Here's how we're protecting your properties
Set your own rules

Choose the prices, policies, and rules for each property

Support on demand

Report guest misconduct at any time

Find the right guests

Set requirements and criteria guests must meet
Setting prices
Our pricing structure is based around the idea that the price you set is the price guests pay. We don't add anything on top of the price you set, so you can price your property competitively and receive more guests.
Ashburn: 15%
Not in Ashburn?
We're unable to display commission for your location at this time, but this does not impact your ability to list your properties.
24/7 support through phone and email
Manage your properties your way
Manage your properties directly on Booking.com
Tools to help you manage your properties
Save time
Make bulk changes to all properties or just a select group in your portfolio
Set your rules
Find the right guests for your properties by setting house rules and requirements that must be met
Everything at a glance
See an overview of your entire portfolio through the group extranet
Analyse your performance
Understand how your business is doing with the comprehensive analytics tools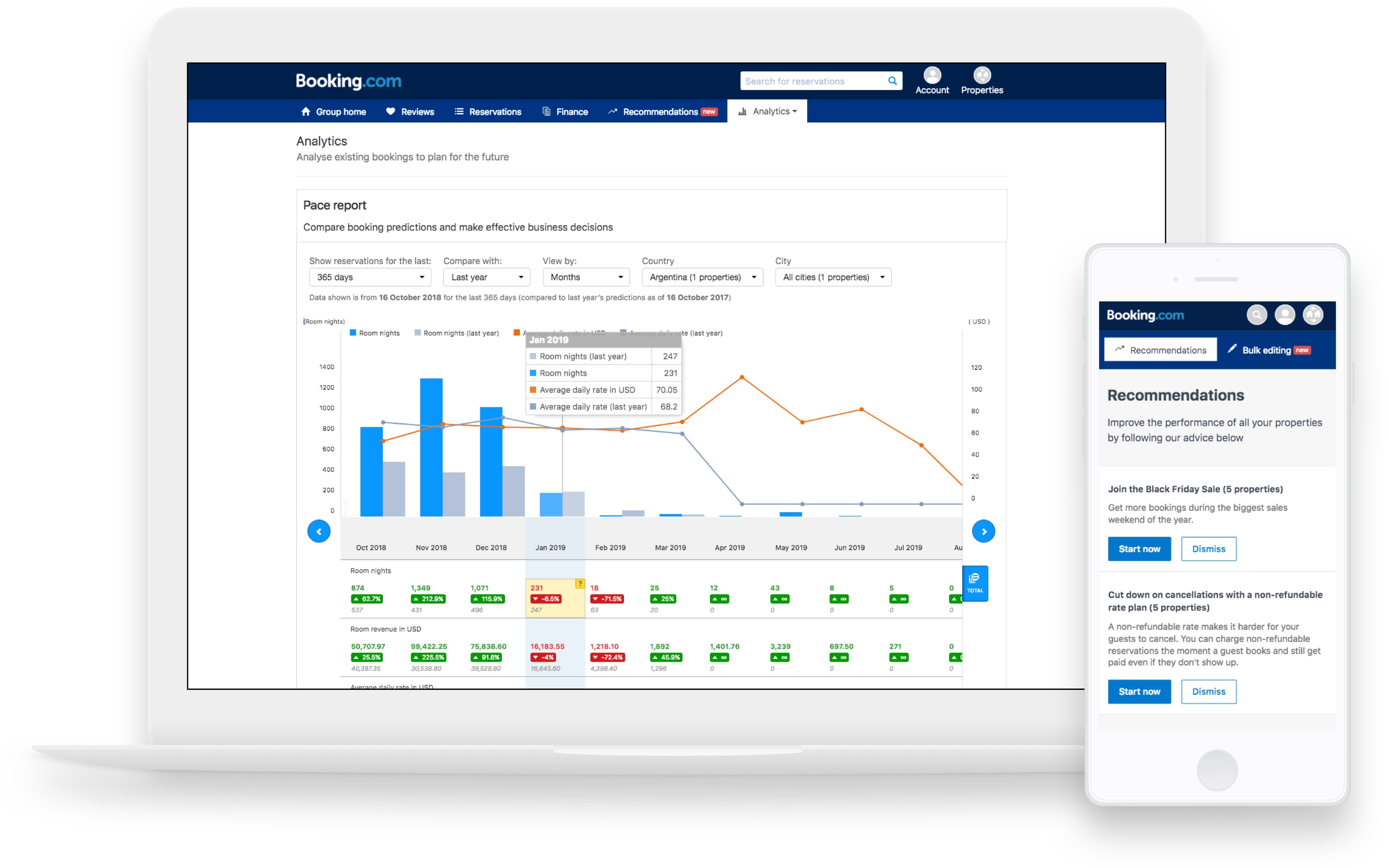 Will I be able to update my registration details at a later date?
Once you've registered with us, you can update your details at any time. For example, if you add a new facility or if you want to tell us more about the area — you can add this information whenever you want to.
Do I have to confirm all of my bookings?
You don't need to confirm any of your bookings. When a customer books a stay at your property, it is instantly confirmed online. This gives you the convenience of not having to check every request from every potential guest.